Golden-Con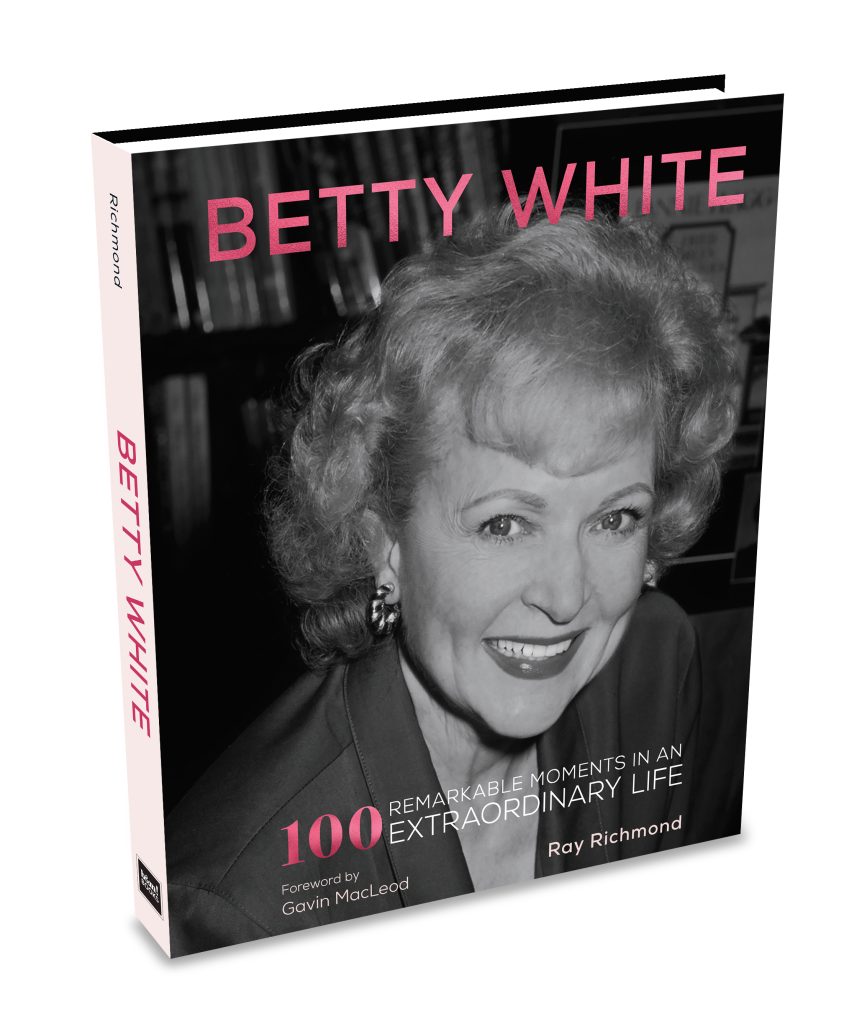 Betty White Golden "Moments" Q&A with Ray Richmond
Ray Richmond brings Betty White expertise to Golden-Con's "Be Like Betty" panel
TV journalist and author Ray Richmond's nearly 40 year career as a TV journalist makes him a pretty good fit to research and expound upon the life of TV trailblazing legend Betty White, whose history with TV reaches all the way back to 1939 and some of the very first TV transmissions. 
Surely nobody was as comfortable in nearly every facet of TV production as the late, great Betty White, posits Richmond, who talked with Thank You For Being A Fan about his new book, "Betty White: 100 Remarkable Moments In An Extraordinary Life" and White's legitimately squeaky clean reputation. 
Richmond will join the Golden Guest lineup at the first ever Golden-Con: Thank You For Being A Fan convention April 22-24, 2022 in Chicago. He'll share more about his research and discoveries about Betty White and join the "Be Like Betty" memorial panel.
Biographer assures there's no "dirt" to be found about Betty White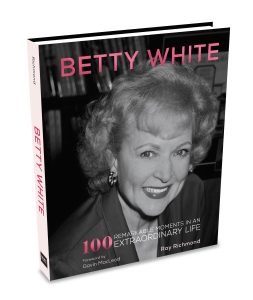 TYFBAF: Did anything you learned during your research surprise you?
Ray Richmond: I was surprised at how much of a pioneer she was in so many ways. I never knew that she was really there at the very beginning of television and the role she played at the beginning of being a producer of her own shows. And she was ahead of her time on so many issues that showed up on the screens. She was a constant, longtime supporter of LGBTQ equality. And her actions as a star and producer reflected her views on racial equality and gender equality. 
It's really only in the last handful of years Betty White's advocacy for social change has come to light.
RR: She never led with that. She never talked about diversifying TV in the fifties by being a woman producer and hiring women to produce and direct. She never talked about standing up for Arthur Duncan, an African American dancer who she featured on "The Betty White Show." Stations threatened to drop her show because she had a talented black man dancing. And Betty White didn't blink. She said we're keeping him. Drop the show if you have to.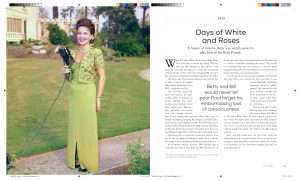 Give us your expert opinion on "The Golden Girls," please.
RR: It's great comedy and great laughs. When you have such amazing chemistry and talent among the cast, you just have something that becomes a show for the ages. That show has had an afterlife with different generations like no other show apart from, say, "I Love Lucy." "The Golden Girls" and "I Love Lucy" are in the same ballpark in terms of being able to draw in everyone. And the shine on "The Golden Girls" never seems to fade. That's incredible considering "The Golden Girls" was a show that wasn't supposed to happen. It was all wrong in terms of demographics. Advertisers target people, consumers, who are 18-34 and 18-49 almost exclusively. And that's clearly not what's represented on "The Golden Girls."
We hear it over and over again. But it always rings true. Betty White loved working in TV.
RR: Betty White prided herself on being able to thrive in everything she put her mind to, everything she dived into. When she worked on the daytime soap opera "The Bold and the Beautiful,"  she gave it her all. Even the cameo appearances and guest star appearances she did like "Ugly Betty" and "My Name Is Earl', she put her all into it. That's the real mark of a true professional. 
Daytime? Soap opera? Our Betty White?
John McCook, who's the star of "The Bold and the Beautiful"  talks in my book about how tough it is being an outsider coming into daytime TV like Betty did. She had 40 pages of script to memorize on the first day. Forget just being older and doing it. Soap operas are not something you do as an aside as a lark. It takes every ounce of your strength and ability to pull off well. And she did. She showed up on that show for years. And she was believable. 
Tell us about the woman behind Betty White
RR: Betty White was as close to a saint as you'll ever find in a professional entertainer. And those aren't words you frequently find used together — saint and entertainer. She had to be someone without vanity. She obviously had a healthy ego. But she was someone who could laugh at herself. She was an American treasure, a worldwide treasure.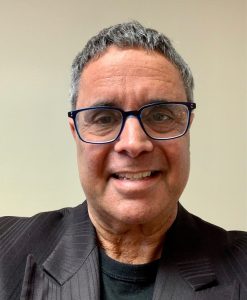 So the sweet, hilarious person we saw on TV seems pretty authentic to who Betty White actually was…
RR: There would have been stories that would have come out if she was any different than the person we saw. I wanted to get a clearer picture of who she was, so when I began my research, I looked for the good and the bad. There was nothing. I couldn't find a damn thing. And I searched high and low to find it. Listen, you are never going to get rich trying to find dirt to shovel on Betty White for a coffee table book. 
Ray Richmond is a globally syndicated critic and entertainment media columnist. His brother, Len Richmond, was an author, TV writer, and LGBTQ inclusion advocate who published "The Gay Liberation Book" and "The New Gay Liberation Book." 
Find out more about Ray Richmond at www.rayrichco.com