Golden-Con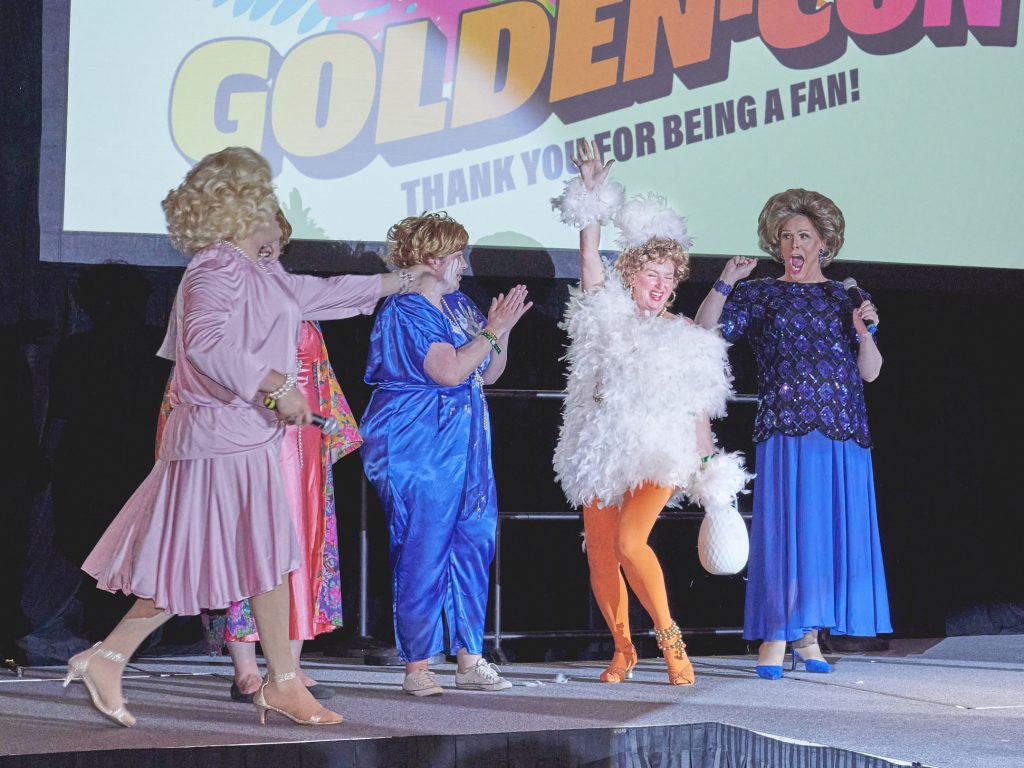 Welcome to Golden-Con, pals and confidants!
The original convention for fans of "The Golden Girls" is coming back!
Golden-Con: Thank You For Being A Fan
A fan convention for people who love "The Golden Girls" 
March 31-April 2, 2023
Sheraton Grand Chicago Riverwalk
We're throwing a party! Invite everyone you know!
Yes! You read that right! There's a real fan convention for folks who love "The Golden Girls"! And if you're thinking Golden-Con: Thank You For Being A Fan is a weekend-long fan party packed with cosplay; guest star panels and meet and greets; fan trivia; a big dance party; a huge vendors market; cheesecake; and a chance to geek out with other Golden geeks about the greatest TV sitcom ever — well you're be the Dorothy of your group because you're exactly right!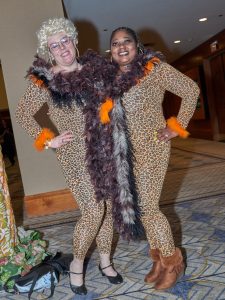 The very first Golden-Con convention was held back in April 2022 in Chicago. 3100 fans from around the world showed up in costumes, Golden Girls t-shirts, and even Golden Girls pajamas. They got to meet and hear from special guest stars who worked on "The Golden Girls" including Lyn Green (young Dorothy); Bonnie Bartlett (Barbara Thorndyke); John Schuck (Gil Kessler); Alan Blumenfeld (Mr. Ha-Ha and Lou the plumber); Dinah Manoff (Carol Weston); and Hillary Shepard ("I'm Yvonne and this is it!"). 
Extra special guests who were very close to the four main stars of the show came in to share their special memories of life with the four Golden Girls including Dr. Melinda McClanahan and Amelia Kinkade (Rue McClanahan's sister and niece); Richard Weaver (Estelle Getty's longtime assistant and friend); Dan Watt (Bea Arthur's special assistant and friend); and David Mathews (he started the successful viral campaign to get Betty White to host "Saturday Night Live").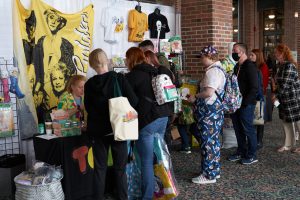 Plus, they got to know writers and producers who worked on the show like Marsha Posner-Williams, Stan Zimmerman, and Marc Sotkin.
Picture it: Chicago, 2023!
For 2023, Golden-Con organizers are going big…like Mr. September big! They're beefing up the panels of special Golden Guests from the show. And they're adding more fun events to the daily schedules. There will be live shows including special parody performances of "The Lost Episodes" by Chicago's own Hell In A Handbag Productions. And the fabulous Golden Gays are bringing their live musical comedy variety shows to Golden-Con.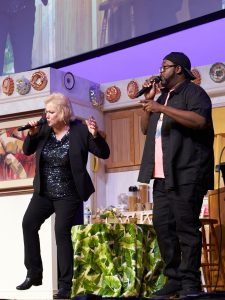 "It's the ultimate weekend for fans."
Can't get enough Blanche, Dorothy, Rose, and Sophia? Neither can anyone else at Golden-Con! After soaking in the fun all day at the vendors mart, the live guest star and behind the scenes panels, and getting to meet special guest stars from the show; then it's really time to party. There's a big Mother of a Solid Gold Dancer Disco party with a live DJ and a costume contest. Get your gowns and peignoirs steamed for Blanche's After Dark Soiree. And there's even a brunch party with live entertainment!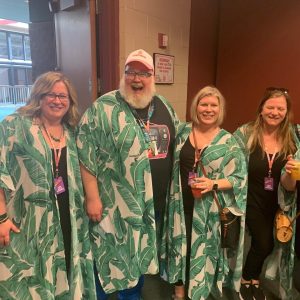 I want my Golden-Con!
Tickets for Golden-Con are on sale beginning Friday, January 6, 2023 through www.thankyouforbeingafan.com. There's also a special booking link for the Sheraton Grand Chicago Riverwalk (301 E North Water St Chicago, IL 60611) Golden-Con host hotel where all the weekend's events will take place.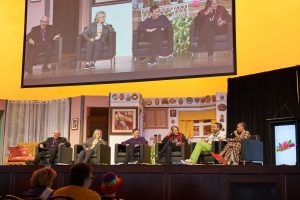 Need to know more?
Follow Golden-Con social accounts
Instagram: @ThankYouForBeingAFan      
Twitter: @GoldenConPals
Official Facebook group: Golden-Con: Thank You For Being A Fan
Email:  Sign up at the link on the Golden-Con website, www.thankyouforbeingafan.com