It's Marsha! Golden-Con welcomes Marsha Posner Williams
Award winning producer teams with professor to teach "lessons from the 'Golden Girls.'"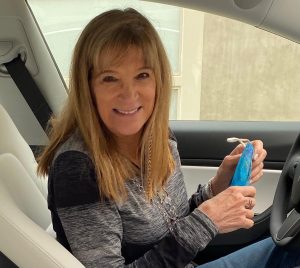 "Honestly, I'm just a girl from Arizona who wanted to work in television and look what happened," Marsha Posner-Williams says about her fascinating career.
Look what happened indeed.
From the very first episode all the way to the end of season three, Marsha co-produced a whopping 76 episodes of "The Golden Girls." Her name is stamped onto the credits of some major fan favorite episodes including "Grab That Dough" and "Dorothy's New Friend," which introduced fans to despicable Barbara Thorndyke.
She's joining the first ever Golden-Con: Thank You For Being A Fan convention to relive Golden memories from her time working on "The Golden Girls," "Soap," "Benson," "Night Court," "Amen" and other groundbreaking shows.
She'll also be teaching us how to reach our senior years with the gusto of our favorite Golden Girls as part of a presentation called "Women and Aging: Lessons from the Golden Girls," which was developed by Gerontology Professor Maria Claver, who's bringing the special presentation to Golden-Con.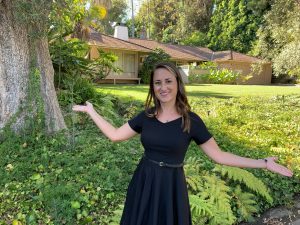 Back to the beginning
When Marsha Posner first came to Hollywood, her first two years were a major struggle. She landed a job as a secretary with an independent movie company that made two features consisting of off-color jokes. Marsha's job was to read and type jokes all day which she did for two years and left the job with a wicked sense of humor.
After that, she got a job in the world of sitcoms and now, with about 400 episodes of network television to her credit, the talents of Marsha Posner Williams have garnered her two primetime Emmy awards and three Golden Globes. Marsha's most notable series include The Golden Girls, Soap, Benson, Hail to the Chief, Amen and Night Court. These major hit series provided a track record of excellence covering all areas of production.
Williams has also produced information and training videos as well as public service announcements for many different departments within the United States Government.  An anti-terrorism advertising campaign produced by Williams for the State Department resulted in the government's capturing of major overseas terrorists.
Independent productions have rounded out her career.  Marsha produced three short films which have done well on the festival circuit. She also produced and co-owned 7 fitness videos dealing with yoga and pilates, as well as co-authored the humor book, "How To Get Even With Your Ex!"
Having worked in the entertainment industry for over 20 years, Marsha is often called upon to share her knowledge as a motivational speaker at Colleges and Universities where her vast experience in dealing with issues covering all areas of the television production world are becoming more and more valuable.
Williams has been happily married since 1984 to Wayne Williams, an accomplished Photographer/Cinematographer who is now producing HDSerenescapes films which are now shown in hundreds of hospitals, clinics, offices and private homes around the world. They live in Sherman Oaks, California.
Lessons on Aging from the Golden Girls
Gerontology Professor Maria Claver first created "Women and Aging: Lessons from the Golden Girls" back in in 2018 at California State University, Long Beach. With the participation of guest speakers including professionals in several disciplines and older women themselves, the presentation covers topics such as stereotypes, housing, caregiving, retirement, addiction, loss and grief, a purposeful life and sexuality. Each class session begins with viewing an episode of "The Golden Girls", followed by a short lecture and lively discussion. The course has been featured in local and national media and has raised awareness of the importance of the strengths and challenges for women as they age.