Golden-Con Welcomes Guest Star Host Eliot Glazer!
"The Golden Girls" Superfan, "Broad City" Star Joins Golden-Con Host Lineup
Burt Reynolds, Cesar Romero, Debbie Reynolds, Bob Hope — Very Special Guest Stars managed to shine and stand out on "The Golden Girls."
Our Very Special Guest Star host Eliot Glazer will bring his Golden Girls Superfan cachet to the first ever Golden-Con: Thank You For Being A Fan convention as a host and moderator for our super stacked live presentation program.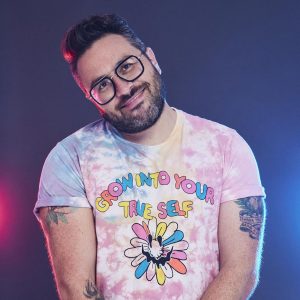 He's been a frequent guest on the "Out On The Lanai" podcast and has his own Golden Girls tattoo. He's also written about our favorite girls for publications like "Vulture."
Eliot is best known so far for his work as "Eliot" on Broad City, on which he was also a writer and producer. Currently, he serves as a Co-Executive Producer on season two of iCarly (Paramount Plus) and is attached to star opposite Arrow's Colton Haynes in the AMC Studio original half-hour I Run Hot. He has also written for The Boys Presents: Diabolical (Amazon), New Girl (Fox), Younger (Paramount), and Teachers (TV Land), and can be seen acting opposite Seth Rogen in the film An American Pickle on HBO Max. He hosts the live shows Musique Iconique and Naked Karaoke, as well as the podcast You're Making It Worse on Starburns Industries.
Find out more:
www.eliotglazer.com